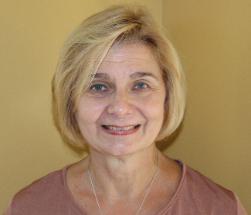 Donna Beadle
Donna has been practicing yoga a long, long time – off and on, with drive and with ease, with  attachment to outcome, and hopefully now with willingness and acceptance of the Spirit that moves
us all.
She has guided yoga students for 15+ years and has studied and trained at the Himalayan Institute, with Paulie Zink doing Yin Yoga, with various Iyengar style teachers, with workshops at Kripalu and Omega and now is inspired by the yoga teachings of Erik Schiffman and Angela Farmer.
Her personal practice consists of playing with the sensations in the body to discover the pose that her body most needs at that particular moment. Sometimes triangles, sometimes forward folds, sometimes
legs up the wall and sometimes corpse. Her favorite pose depends on the season, her state of mind, the particulars of the day and who knows what!
Donna likes the quiet that yoga can produce and the energy that it generates – feelings of both relaxation and motivation. As she approaches her "wise woman" years (lovingly referred to as the"crone" years) she looks for more quietness in her practice, more attention to the nuances that make
the pose more fulfilling for the whole. In yoga she finds her awakening, her willingness and her peace and balance – even as life continues to offer "opportunities" to remember and to come back to the center, to lovingkindness, to balance.
Join the search for Your Pose, Your Practice, Your Peace!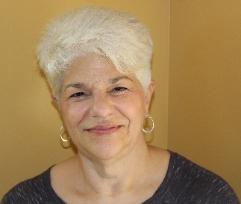 Jackie Herbein
Jackie's Yoga Style – Move from Ease Rather Than Struggle
Alignment, Alignment, Alignment
Examine the Details
Enhance Understanding of Your Own Body
Jackie's yoga focus is on the details–the small movements, adjustments, placements–that develop the pose and its power for the individual while respecting the body's specific restrictions and needs. A nationally recognized resource in both injury prevention and rehabilitation for musicians, Jackie brings a wealth of knowledge of the body and teaching experience with her to the yoga mat.
Work in other somatic modalities of Alexander Technique and Feldenkrais Method along with her personal 10-year yoga practice have helped Jackie develop an astute sense of the body and its possibilities for both movement and ease–whether at an instrument or on the yoga mat. It is the thrill of discovery, connection and understanding in her own body that keeps her teaching. Jackie is certified through Yoga Alliance and trained with 3rd Street and Schoolhouse Yoga Studios.
Connections between the yoga mat and the music field are not always readily apparent, but Jackie enjoys bridging the two worlds–offering a metronome beat in yoga class to enhance a breath pattern and teaching a simple hand flow to alleviate computer-related pain. At the same time she brings her yoga expertise to musicians via published articles on body alignment, stretch sessions at national conferences and downloadable movement videos targeting problematic tightness in most musicians.
Come experience a class with Jackie–based on fundamentals where simple is not always easy and easy is not always simple!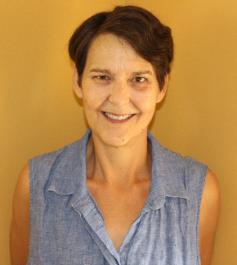 Julia Sawyer
Julia's Yoga Style – Awaken Attention to Sensation
Meditative, Rhythmic
Focus on Multiple Capacities of Breath
Julia brings to her practice and her teaching of yoga the desire to help students more fully engage with their life endeavors with curiosity, compassion and a sense of ease in meeting challenges and realizing
their gifts.
Using traditional asana, she invites students to experience the unique qualities of all the body's systems related to bone, muscle, organs and fluids and to explore these as vehicles for integrating the whole self.
Finding unity of these systems within the body supports healthy relationships to the body, the mind, the spirit, and extends this unity to others and to the world around us.
Julia's favorite yoga practice is Pranayama which she views as the vehicle for "opening". Breathing functions to open and release, to feel the independence of each joint and then to experience the ability of the joints to interact and create balance in the body. Julia loves pyramid pose and spirals/twists and works to have students feel the work from the inside out.
Julia is a graduate of EmbodiYoga and is a 200RYT teacher registered through Yoga Alliance. She continues her training through the EmbodiYoga 500-hr Yoga Teacher Training program.
Come and breathe your way into your favorite pose with Julia.