Office staff are available during normal business hours to take calls and schedule appointments.
We greatly appreciated your business, and look forward to meeting your massage therapy needs!
Our modified business hours are:
Mondays, 9am – 7pm
Tuesdays, 11am – 7pm

Wednesdays, 2:30pm – 7pm
Thursdays, 11am – 7pm
Fridays, 9am – 5:30pm
Saturdays, 9am – 2:30pm (select Saturdays only)
Cancellation Policy:
For appointments canceled with less than 48-business hours notice or failure to show for any scheduled appointment, Murrysville Center for Massage Therapy, LLC will charge a fee equal to the amount of the scheduled service.  For Series Card or Gift Card holders, this amount may be deducted from the Series Card of Gift Card. 
Health and Safety:
Our Therapists and Office Staff remain committed to providing you a safe and healthy environment to receive your treatment. While continuing to follow the Standards of Practice as set forth by the PA Board of Massage Therapy, we have put in place additional practices to better facilitate our collective good health. These additional steps include, but are not limited to:
Upon request, practitioners will wear appropriate masks or face coverings during treatment

.

"Distancing" will be observed in the common areas of the facility.

The treatment rooms, therapeutic equipment, common areas, rest rooms and other "touch surfaces" of the facility will be




properly disinfected and cleaned with increased frequency.

The performance of certain "spa-type" treatments, including Hot Stone and Bamboo Fusion, are temporarily suspended.

MCMT will cancel appointments and/or refuse treatment of individuals that have or are suspected of having symptoms of




COVID-19.

Practitioners and staff are not to report to work if they are not healthy, exhibit 

symptoms of COVID-19, or if they suspect they have been exposed.

MCMT provides and encourages the use of hand sanitizer for clients.

Non-essential visitors are not permitted in the facility.

MCMT will waive any costs/fees associated with clients canceling appointments due to COVID-19

Upon request, MCMT will extend the expiration dates of certain Gift/Series Cards (up to three months), when clients are unable




to receive treatment due to COVID-19.
Please contact our office if you have any questions or concerns.
We sincerely thank you for your continued business!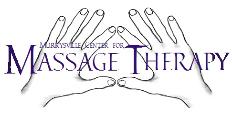 On November 21, 2023, the Murrysville Center for Massage Therapy celebrated our 25th Anniversary! We are proud to be of service to our friends and neighbors seeking wellness and relaxation through Massage Therapy and other wellness modalities. Our diverse staff of experienced Licenced Massage Therapists stand ready to assist in working toward your personal wellness goals. Please visit our complete list of Services and Fees and feel free to call us if you need guidance or have questions. We look forward to meeting you!